Best Mechanical Bull Ride
Ride em' Gentle or Ride em' Rough
A Mechanical Bull Ride is a sure way to fire up your event!
The ever popular Mechanical Bull is great for all types of events, Western theme, to a southern style carnival..
Always a hit at…
Birthday Parties
School Events
Corporate Events
Festivals
Fundraisers
The mechanical bull ride comes with a trained operator to attend the function and safety of the ride throughout your event. Our mechanical bull rides come with inflatable bases to secure your landing along with other safety measures.
Fun for almost all ages. Our expert operators can make the mechanical bull go slow for younger riders and fast for older ones.
Let our expert staff help make your next party or event a Rip-roaring Success!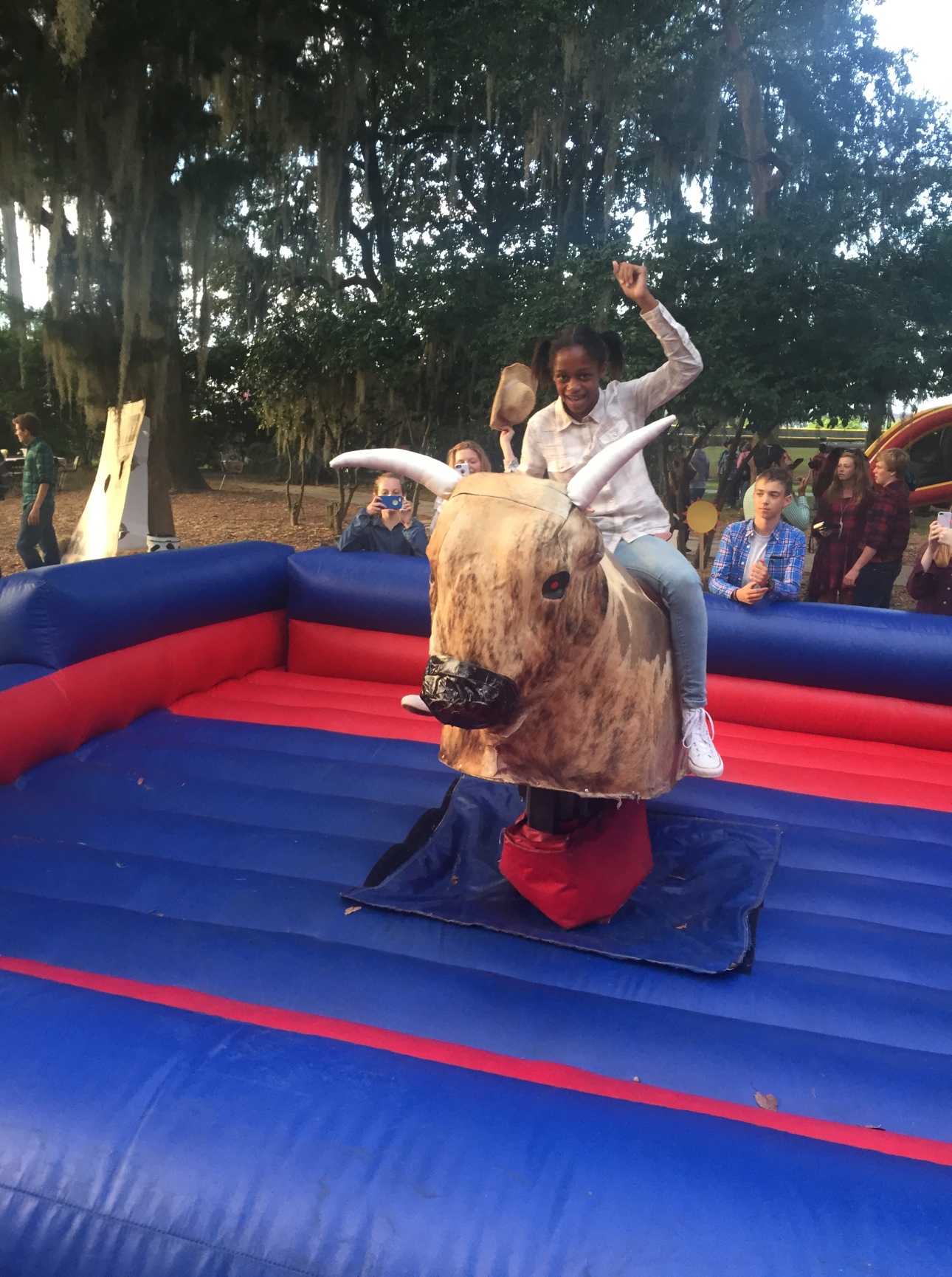 Let's Get Your Party Started!
Backyard Carnivals is Ready!  Are You?
Call Us Today

To Receive Notifications About Specials Offers and Discounts
Subscribe Today