Roll Into the Fun!
What is a Human Hamster Ball?
The Human Hamster Balls are large 9 ft inflatable balls. You can either climb in and run like a hamster or you can be harnessed in and roll down the coarse. Human Hamster Balls allow you to run, walk, or roll while totally enclosed inside.
Keeps all events rolling along…
Birthday Parties
School Carnivals
Church Events
Corporate Events
Festivals
Additional and Important Information:
There must be a large area to operate the or Human Hamster Balls.
A power source is needed to inflate the balls.
One trained operator will run the session and make sure everyone is cooled down in Jacksonville's Summer Sun.
Who knew those little rodents had so much fun?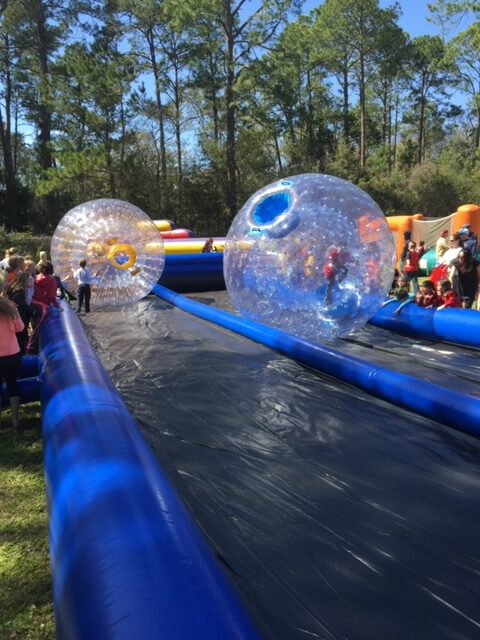 Let's Get Your Party Started!
Backyard Carnivals is Ready!  Are You?
Call Us Today

To Receive Notifications About Specials Offers and Discounts
Subscribe Today